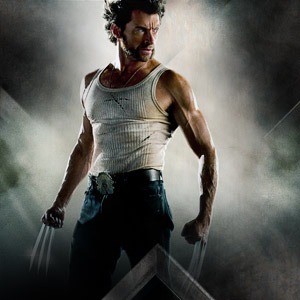 First, let me just vent a bit about how much I hate movies with multiple subtitles. You should only be allowed to use ONE colon in your title, and even then the colon should be used sparingly. Having more than one colon in your title implies that your movie, like your colon, is going to be full of crap. X-Men: Origins: Wolverine 2 is rapidly becoming one of those movies. Okay, end rant.
Deadline and about a zillion other movie news sources are reporting that none other than Requiem For A Dream director Darren Aronofsky is in talks to direct the second Wolverine origins movie. Here's a quote:
20th Century Fox is between David Slade and Darren Aronofsky, I'm told. Slade, who just directed the summer hit The Twilight Saga: Eclipse, met over the weekend with Hugh Jackman on location where he is shooting Real Steel for DreamWorks. Aronofsky has also been talking with Jackman, and they have a good relationship that dates back to The Fountain, when Jackman stepped in after Brad Pitt dropped out.
Now, I don't know about you guys, but this reeks of rumour-turned-news-story. I'm sure Aronofsky was mentioned by Jackman at some point, but the fact that Aronofsky is just under consideration doesn't mean anything. He was also under consideration to direct a Batman: Year One movie many years ago, but that never happened. While I would love to see Aronofsky try his hand at a superhero picture, until I hear anything official from 20th Century Fox, I'd take this news with a grain of salt.