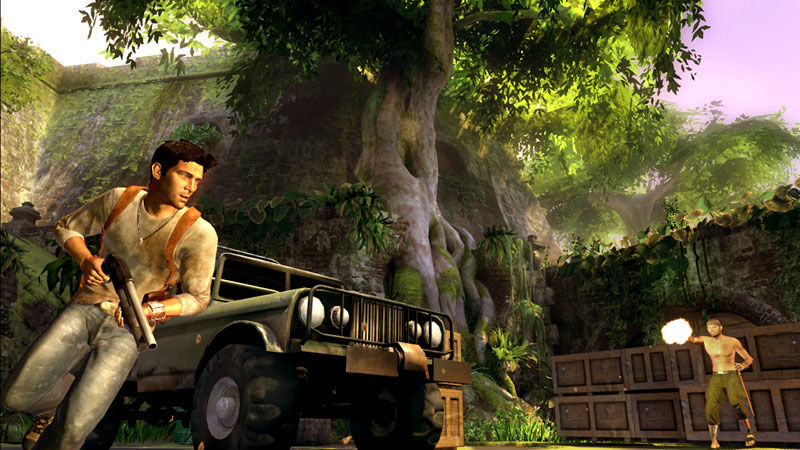 [via FirstShowing]
I'm not sure whether to be happy about this or not. David O. Russell, director of Three Kings, I Heart Huckabees, and the upcoming Mark Wahlberg/Christian Bale movie The Fighter, has dropped out of directorial duties on the big screen adaptation of Pride & Prejudice & Zombies to direct the big screen adaptation of the popular video game Uncharted: Drake's Fortune, which follows the adventurous exploits of treasure hunter Nathan Drake. Here's the scoop, according to our friends at FirstShowing:
Columbia's President Matt Tolmach said: "David is a tremendous choice to take on this film. He's equally adept at combining all the classic elements involved in this property: great character development, strong comedy, and amazing action sequences. He has a brilliant vision for this material and we know he will bring his original, unique voice to this adaptation."
I suppose this could be pretty good. I dig Indiana Jones-like treasure hunters and the adventure movies built around them. Even cheap imitation Indiana Jones movies, like the first Stephen Sommers Mummy movie, bring a smile to my face. And hey, maybe this will be the video game to movie adaptation we've all been waiting for (of course, many people were saying that about Prince of Persia: The Sands of Time). But I can't help but be a bit disappointed about this news, since I haven't played Uncharted, and I love the idea behind Pride & Prejudice & Zombies. I guess we'll just have to see where this goes.