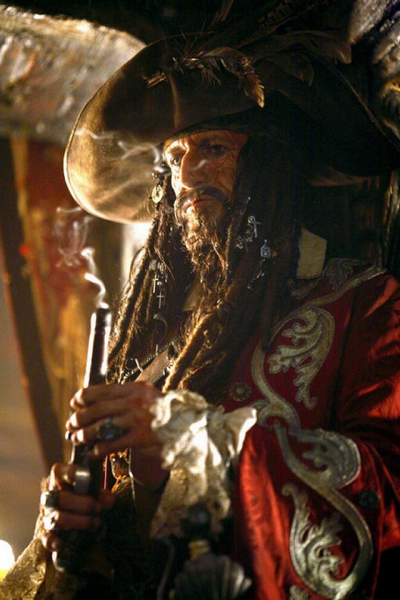 [via Den of Geek]
Reuters is reporting that Keith Richards will be returning for another cameo in the fourth instalment of the Pirates of the Caribbean franchise, titled Pirates of the Caribbean: On Stranger Tides. Says the article, which is mostly an interview with Mick Jagger:
Depp, who played the lead role in the 1990 movie "Edward Scissorhands," credits Richards for inspiring his character Captain Jack Sparrow in the Pirates of the Caribbean films, and the two are currently shooting the series' fourth installment, where Richards reprises his role as Sparrow's father.
Hey, that works for me! I thought Richards was great as a pirate, and highly underutilized in Pirates of the Caribbean: At World's End. This also piques my interest in Pirates 4 a bit more, but I'm still a bit iffy after the messy Dead Man's Chest and At World's End. I must admit that I'm surprised that Disney is having him back, however, after all the controversy that was stirred up mere months before the release of At World's End, when Richards said that he had snorted his father's cremated ashes. This comment immediately sent Disney execs into massive panic attacks as Disney promptly removed all mention of Richards from their marketing and promotions for the film. But here he is again! Guess we'll just have to wait and see what crazy antics crop up this time!