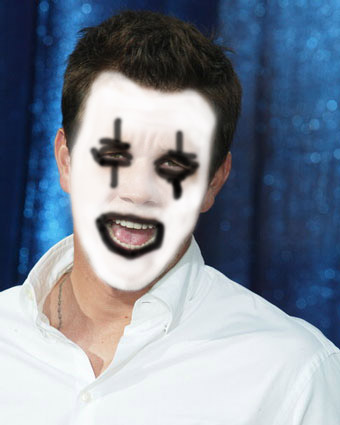 [via FirstShowing]
Bloody Disgusting is reporting that Mark Wahlberg has been offered the lead role in the Stephen Norrington-directed, Nick Cave-written remake of the 1994 Brandon Lee cult hit The Crow. There really isn't much to report beyond that, but I've gotta say, I really don't think this would be a good casting decision. A major part of the character of Eric Draven is that he was a young guy, half of a pair of young lovers about to be married, who is then killed and returns as a sort of avenging angel. Wahlberg is just a bit too old for the role, in my opinion, as the actor is now pushing 40. I'm also just not a fan of his acting. He's not bad, but after the disaster that was The Happening, I just don't see him being able to portray the kind of sadness that Brandon Lee did so well.
Not to mention the fact that Lee died on the set of The Crow, and remaking it is a bit of a slap in the face to Lee's family. It would be akin to somebody remaking The Dark Knight and casting Marky Mark as the Joker. It's just not cool.
I guess we'll have to see how this one plays out. The Crow remake is due out in 2011, regardless of who's playing Draven.
Image courtesy of Screen Junkies.