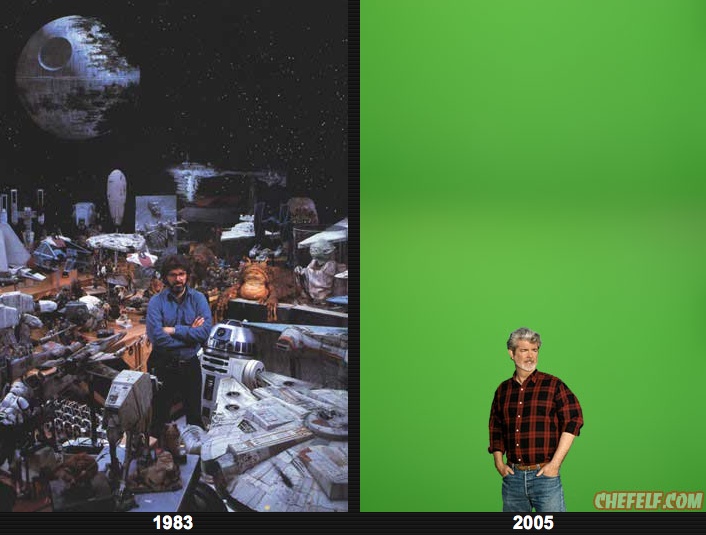 Alright, I'm not going to dance around it. The internet is all a-flutter over rumours that George Lucas is going to make a sequel trilogy to the original Star Wars trilogy. Now, we all know this is nonsense, and I'm amazed that people are actually biting on this one, but they are, and so I'm obligated to report it. Here's the scoop, according to IESB:
First of all, these new films will have nothing to do with the live action television series currently in development. That show already has over 50 scripts ready to go and plenty of pre-production time and money has been spent on artwork and storyboards. Once that show goes into production, Lucasfilm hopes to be able to produce at least 100 episodes since that is the threshold for syndication in the United States.  IESB has been told fans can expect the new trilogy after the entire saga is released in 3D which is expected to be complete around 2015 or 2016.
Yeeeeah, I don't think so. And neither does Lucas, who quickly denied the rumour:
"This is, of course, completely false," Lucasfilm spokesman Josh Kushins told Wired.com in an e-mail Saturday about the report. "George Lucas has plenty of projects to keep him busy right now — including plenty of Star Wars projects — but there are no new Star Wars feature films planned."
So there you have it. No new Star Wars trilogy. And thank goodness for that, because the prequel trilogy stank worse than the inside of a tauntaun.