One of the most popular articles ever written on the Cracked website was "The 20 Best 'That Guys' Of All Time". Their exact definition of the term read: "A 'That Guy' is a B-list character actor who's just talented enough to secure bit parts in a handful of movies every year, but not quite good looking enough to become a brand-name star". In other words, these are actors who will often be recognized by viewers who shout out "Hey, it's that guy", but no one will actually remember their names. Some of the more notable names mentioned included Peter Stormare, J.K. Simmons, David Morse, Danny Trejo and James Cromwell. I particularly loved this article because as a hardcore film geek who has literally frightened people by remembering the names of obscure character actors, I have a real affection for the "That Guys" of the world and can totally understand what they go through. I can't tell you the amount of times where I've had a conversation with someone where I mentioned an actor's name and the other person didn't have the slightest clue who I was talking about. And then I would go on to name several things that the actor had been in, but it still didn't ring a bell for them. It would be particularly frustrating because I KNEW they had seen a lot of stuff that the actor was in, but they still could not figure out who I was talking about. ARGH!!
The original Cracked article had plenty of great selections, but there are so many more "That Guys" who need recognition, so that's where my encyclopedic knowledge of character actors shall come in handy. I've compiled an alphabetical list of twenty more of my personal favourite "That Guys" that didn't make Cracked's cut and showcased their most memorable roles. You may not recognize many of the names on this list, but trust me, you've seen them!
Specialty: Eccentric or stuffy nerdy guys with large glasses
Memorable Roles:
-used by director Christopher Guest in all of his improvisational films: Waiting for Guffman, Best in Show, A Mighty Wind and For Your Consideration
-Francois Truffaut's English interpreter in Close Encounters of the Third Kind
-film producer Morris Weissman in Gosford Park, a film Balaban himself also developed and co-produced
-NBC president Russell Dalrymple in Seinfeld, who doesn't want to produce Jerry and George's show about nothing
-HAL 9000's eccentric creator, Dr. Chandra, in the underrated 2010; also responsible for creating the little-known SAL 9000 (who sounds suspiciously like Candace Bergen)
http://www.youtube.com/watch?feature=player_embedded&v=4UQvQvu8eL0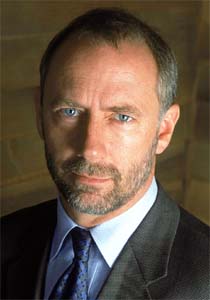 Specialty: Bitter corrupt assholes with a sarcastic sense of humour
Memorable Roles:
-sarcastic bureaucrat George Mason on 24, who wound up cracking the #1 spot on my "Top 24 Favourite "24" Moments" list
-Virginia Madsen's cheating husband in Candyman
-the corrupt Secret Service agent in Air Force One
-corrupt cop Gigante in Kick-Ass
-John Connor's stepfather, who was killed with a blade through the mouth by the T-1000 in Terminator 2: Judgment Day
-Ralph in Heat, who does not get to watch Al Pacino's "motherfucking television set!"
Specialty: Gruff villains and corrupt authority figures
Memorable Roles:
-The Kurgan, the bad guy from Highlander
-the gruff boot camp Sergeant Zim in Starship Troopers
-psycho who is chased through the mountains by Sidney Poitier in Shoot to Kill
-corrupt prison guard Captain Hadley in The Shawshank Redemption
-portrayed a much nicer, supportive prison guard in The Hurricane
-actually played another, but less corrupt character named Captain Hadley in The Guardian
http://www.youtube.com/watch?v=J226RyB1loI
Specialty: Plays a variety of nice and nerdy or psychotic and violent Latino roles
Memorable Roles:
-condemned death row prisoner Perry Smith in Capote
-gay hitman Frankie Flowers in Traffic
-played Russian roulete with Samuel L. Jackson in 187 (where he was credited as Clifton Gonzalez-Gonzalez in tribute to his actor grandfather, Pedro Gonzalez-Gonzalez)
-one-armed cleaning supply shop owner in Sunshine Cleaning
-loses one of his testicles in an unfortunate brewery accident in Extract
-Mexican underground fighter Romeo who works as a sidekick to the McManus brothers in The Boondock Saints II: All Saints Day ("Ding dong, motherfucker"!)
Speciality: Gruff villains and tough guys or good guys with an equal amount of gruffness
Memorable Roles:
-tried to fight Steven Seagal, but got a corkscrew through the eye in Out for Justice
-dim-witted escaped convict Evelle Snoats in Raising Arizona ("Ma'am, you don't breast-feed him, he'll hate you for it later. That's why we wound up in prison.")
-the angry cop with a "thin dick" in Deuce Bigalow: Male Gigolo
-gruff F.B.I. Agent Paxton in The Rock ("Alexander Solzenhitsyn…yeah, I heard of him. Didn't he play hockey for the fucking Red Wings?")
-Morris the decidedly non-gruff computer nerd in the underrated Cloak & Dagger
-psychotic Sheriff John Quincey Wydell in The Devil's Rejects, who will not let anyone say a derogatory word about Elvis Presley
Speciality: Corrupt authority figures and strict stuck-up assholes
Memorable Roles:
-corrupt bible-quoting Warden Norton in The Shawshank Redemption
-strict police Chief George Earle in Demolition Man
-villainous hospital administrator who will not let Robin Williams goof off in front of patients in Patch Adams (wait, why is he a villain again?)
-can be also be found playing a villain or asshole in such films as The Perfect Storm, Ace Ventura: When Nature Calls, Broken Arrow and Midnight in the Garden of Good and Evil
-also played White House Chief of Staff Ethan Kanin in 24, one of the very few times he has portrayed a good guy
Specialty: Hateful Latino villains or comedic Latino sidekicks
Memorable Roles:
-favourite of director Paul Thomas Anderson, who's used him in Boogie Nights, Magnolia and Punch-Drunk Love
-favourite of director Steven Soderbergh, who's used him in Out of Sight, The Limey and Traffic
-Carlito's sidekick, Pachanga, in Carlito's Way and its straight-to-video prequel
-Edmond Dantes' comedic sidekick, Jacopo, in The Count of Monte Cristo
-evil Latino gang kingpin Raoul "El Cid" Hernandez in Oz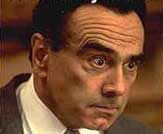 Speciality: Bad husbands, surly bad guys and good guys who still maintain their surliness
Memorable Roles:
-did a convincing job playing a dick when he portrayed Dick in Dick
-evil Central American dictator Arius who kidnaps Arnold Schwarzenegger's precious Jenny in Commando
-racist cop who puts Hurricane Carter behind bars in The Hurricane
-sleazy ex-husbands for both Carla on Cheers and Bette Midler in The First Wives Club
-surly jealous husband Marty who winds up being shot and buried alive in Blood Simple
Specialty: Virtually every other Asian role that needs filled in Hollywood!
Memorable Roles:
-one of the largest filmographies in history with over 350 (!) credits and counting dating all the way back to 1950; had memorable bit parts in such classics as Airplane!, Chinatown and Blade Runner
-immortal ghost sorcerer Lo Pan in Big Trouble in Little China
-got into a badly dubbed martial arts duel with Mike Myers in Wayne's World 2
-provided the voice of Ping in Kung Fu Panda
-yelled "Cartwright!" when calling out for George Costanza in "The Chinese Restaurant" episode of Seinfeld
Specialty: Large, muscle-bound, broad-shouldered African-American badasses
Memorable Roles:
-Deebo in the Friday series
-the Federated Territories President in The Fifth Element
-Winston the bail bondsman in Jackie Brown ("He finds people who don't want to be found")
-heroically saves the day by throwing the detonator out the window of convicts ferry in The Dark Knight
-fought Hulk Hogan in No Holds Barred and was actually signed by the World Wrestling Federation to reprise the same character in real wrestling matches against the Hulkster; wrestling fans will always remember him as "Zeus"!
Specialty: Varies between bald heavyset nice guys and bald heavyset psychopaths
Memorable Roles:
-Frances McDormand's husband, Norm, in Fargo, whose paintings made the three-cent stamp
-Arthur Leigh Allen, the main suspect for being the Zodiac killer in Zodiac
-the sheriff who may be concealing a deadly secret in Gothika
-steps into the lava off a subway car and melts down into nothing in Volcano
-does a great New England accent as Deputy Warden McPherson in Shutter Island
-trades racist barbs with Clint Eastwood as Martin the barber in Gran Torino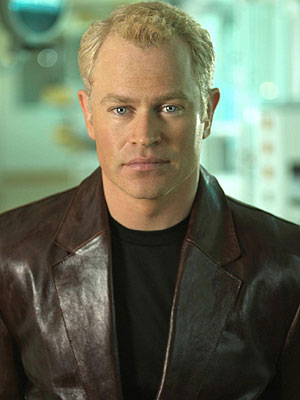 Speciality: Varies between crazy good guys, crazy authority figures and crazy bad guys
Memorable Roles:
-noted World War II hero First Lieutenant Lynn "Buck" Compton in Band of Brothers
-Guy Pearce's F.B.I. partner in Traitor, who bitches about having to chase down terrorists in "the ass end of Canada", Nova Scotia
-smelled what The Rock was cooking as the villain in Walking Tall
-Precrime officer Fletcher in Minority Report
-played the "red shirt" character, Lt. Hawk, in Star Trek: First Contact
-insane psycho Dave Williams in Desperate Housewives
-M. Bison in Street Fighter: The Legend of Chun Li (okay, everyone makes mistakes!)
Specialty: None, really. Just seems to be a solid go-to guy for playing supporting parts and character roles.
Career Highlights:
-Daniel Simpson Day, a.k.a. "D-Day" in Animal House; his later whereabouts are unknown
-slept with Bruce Willis' wife in The Last Boy Scout ("It just happened, right? You tripped, slipped on the floor and accidentally stuck your dick in my wife.")
-con game target Chuck Frechette in Matchstick Men
-boxing promoter J. James Johnston in Cinderella Man
-numerous government roles in such films as W., The Sum of All Fears, Vantage Point and Fair Game
-frequently used by director Michael Mann and provided the classic "Wipe that smirk off your face!" courtroom moment in The Insider
Specialty: A Canadian icon who's cast in virtually every other Canadian film or TV show or every other Hollywood movie and TV show that's filmed in Canada
Memorable Roles:
-controversial shock jock D.J. Grant Mazzy ("Mazzy in the Morning") in Canadian horror film, Pontypool; I even got to meet Mr. McHattie at a screening of this film!
-corrupt government agent Fullbright in Beverly Hills Cop III
-psycho who tries to rob Viggo Mortenson's diner in A History of Violence because they wouldn't serve him coffee ("COFFEE!!")
-frequently cast by director Zack Snyder; played a Loyalist in 300 and the original Nite Owl, Hollis Mason, in Watchmen
-likes to plays Canadian hockey coaches who wear fedoras in such films as The Rocket and Score: A Hockey Musical
http://www.youtube.com/watch?feature=player_embedded&v=_rifr_yNyHQ
Speciality: Playing military, secret service or law enforcement roles in virtually every other project that comes out of Hollywood
Memorable Roles:
-loyal Secret Service Agent Aaron Pierce on 24, the only character other than Jack Bauer to make an appearance in each of the first seven seasons and delivers one of the all-time greatest burns to corrupt President Charles Logan
-military colonel who's killed off in the opening scene of Transformers, but would return to play another military character (named General Morshower!) in Transformers: Revenge of the Fallen; will apparently be returning again in Transformers 3
-just way too many military, secret service roles and law enforcement roles to list here, but examples include The West Wing, C.S.I., Black Hawk Down, Good Night and Good Luck, The Men Who Stared at Goats, Under Siege and The Crazies; seriously, just look the guy up on IMDb!
Speciality: Corrupt villains, stern authority figures or sidekicks, all delivered with a one-of-a-kind South Carolinian accent
Memorable Roles:
-crooked but endlessly devoted and loyal Chief of Staff Scott Pritchard in No Way Out
-somehow managed to turn in a good performance as the villainous General Bethlehem in The Postman
-assistant coach Bill Yoast in Remember the Titans
-portrayed Alan Wilson, the super-villain who is apparently responsible for EVERYTHING bad that ever happened on 24
-often cast as a sidekick in Bruckheimer productions, such as Armageddon and Gone in 60 Seconds
-vicious closet homosexual henchman Quentin Glass in The Punisher
http://www.youtube.com/watch?feature=player_embedded&v=VIKOGJ4FMrA
Speciality: Shy, neurotic nerds who sometimes have a darker side
Career Highlights:
-Doc Hopper's sidekick, Max, in The Muppet Movie
-provided voice of Gurgle in Finding Nemo
-the mysterious Santa Claus-like figure who keeps randomly popping up in Christmas with the Kranks
-nervous defence lawyer who can barely finish a sentence in My Cousin Vinny
-Nova Laboratories director who financed creation of Johnny 5 in Short Circuit
-insane incoherent murderer William Giles in Oz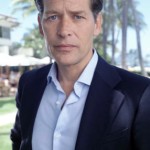 Speciality: Psychotic villains or non-psychos who just happen to be huge assholes
Career Highlights:
-evil sociopathic cop killer Albert Ganz in 48 HRS.
-real-life gangster Dutch Schultz in The Cotton Club
-the no-nonsense narcotics cop in Drugstore Cowboy
-Kim Cattrall's unreliable tycoon boyfriend in Sex and the City
-the title character's father, Harry Morgan, who appears in flashbacks and as a ghost in Dexter
-Ajax in The Warriors, who loves to shove bats up people's asses and turn them into popsicles
Speciality: Obnoxious heavyset thugs and henchmen
Memorable Roles:
-Joe Mental, the thug who rips off the parakeet's head before having to sit through a horrible rendition of "Mockingbird" and eventually ingesting rat poison in Dumb and Dumber
-Georgie Weiss in Ed Wood, the producer who actually though it was a good idea to give Ed Wood money to make Glen or Glenda
-often plays mafia thugs in such films as Goodfellas, Miller's Crossing and Black Dynamite
-had to spend almost his entire role acting inside of a trunk as the mafia hitman in The Ice Harvest
-Pooter the drunken clown in Uncle Buck
Speciality: Crooked heavyset bad guys or grumpy old men
Career Highlights:
-double-crossing private detective Visser, source of cinema's all-time greatest cowboy hats in Blood Simple
-Harrison Ford's police chief Bryant in Blade Runner
-madman who tries to take out the oblivious Steve Martin with a sniper's rifle in The Jerk
-Dustin Hoffman's crooked sleazy parole officer in Straight Time
-played Tim Allen's grumpy father-in-law in Home Improvement before playing his grumpy neighbour in Christmas with the Kranks
-Roger Ebert once coined the phrase "The Stanton-Walsh Rule", which claimed that no movie featuring either Harry Dean Stanton or M. Emmet Walsh in a supporting role can be altogether bad (though that rule was broken when Walsh appeared in Wild Wild West)