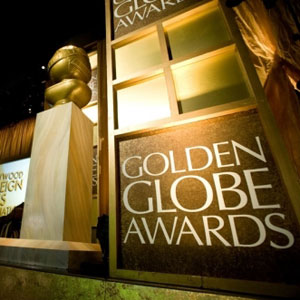 The next Academy Awards will be interesting if the recently released Golden Globe nominations are any indication. The contenders for best motion picture, best actor, best actress, and best director are all quite diverse and I'd say that most of them have equal chances of winning. Who knows who will take the grand prize at the end of the day?
There were a few shockers for me when it came to the list of nominees, though! Look under the cut for my thoughts on the highlights, the interesting tidbits, and the stuff that came right out of left field.
1. Angelina Jolie got nominated for The Tourist? WTF? I mean WTF?! To be fair this is just for the comedy/musical category but really? Also I did not see the Casino Jack nomination for Kevin Spacey coming.
2. Johnny Depp nominated for The Tourist and Alice in Wonderland! I mean maybe he was good as the Mad Hatter but damn: two nominations in that category! Whatever. It is a comedy category, and there weren't many standout comedies this year, I guess.
3. Finally, nominations for both Darren Aronofsky and Christopher Nolan in writing and directing. I'm hoping this means that one of the two of them will get their first Academy Award come 2011.
4. No nomination for Affleck's direction of The Town? Come on.
5. Nice to see Bale finally get a long overdue nomination. Things are also shaping up for Andrew Garfield with his first golden globe nomination. Good start, man! At least The Town did grab a nomination in this category for Jeremy Renner's performance in the film, but still just isn't enough, in my opinion.
6. I guess the "comedy/musical" category means that movies that don't have a chance at the Academy Awards have a chance to shine here. The nomination for Red was surprising. I mean, it's a comic book movie, and not a great one (it's decent, but not outstanding). But The Tourist and Burlesque ? I guess the nominations were done pretty early.
7. No Mary-Louise Parker nomination for Weeds? What is going on here?
8. What the hell is up with the love for Alec Baldwin, anyway? 30 Rock is OVERRATED! Yeah, I said it.
9. I loved the score of The Social Network, so it makes me glad to see Trent Reznor get nominated for it. Also, the scores for Inception, Alice in Wonderland and 127 Hours were all brilliantly composed so their nominations are well-deserved.
10. Boardwalk Empire bagged 3 nominations for best TV series: in the "drama" category, the best actor category for Steve Buscemi (which is great because he has been snubbed for a long time) and the best supporting actress category for Kelly Macdonald.
11. I don't hate Mila Kunis or anything, but was she really that good in Black Swan? I guess we'll have to see. Also I had a feeling that Jacki Weaver would be nominated, and I hope she gets the Oscar (I haven't seen Animal Kingdom but from the trailer, she looks like a show stealer).
12. The "best actress in a motion picture – drama" category is almost too good. Really diverse, and almost leaves you wondering who will take home the award. Natalie Portman, perhaps?
13. I heard great things about Emma Stone's performance in Easy A and while I know she won't be nominated for an Oscar, I do have a strong feeling that she will take the Globe home with her.
14. The lead actor nominations in a motion picture are pretty good picks. Does Mark Wahlberg truly deserve it, though?
15. Things are shaping up for Black Swan and Inception at the Academy Awards thanks to their nominations here. There is no way either of them will be snubbed.
Almost all the nominations for TV are fine and unsurprising (finally Al Pacino gets nominated again after all these years). I think this will be an interesting awards show, and it should lead to an even more interesting awards show when the Oscars premiere in January. Glad to see many people getting nominated who have never gotten nominated before. I think Aronofsky will have an even better career now that he has finally been nominated after at least three major snubs (The Wrestler, anyone?).
I'll be posting my picks for the winners before the awards ceremony takes place.