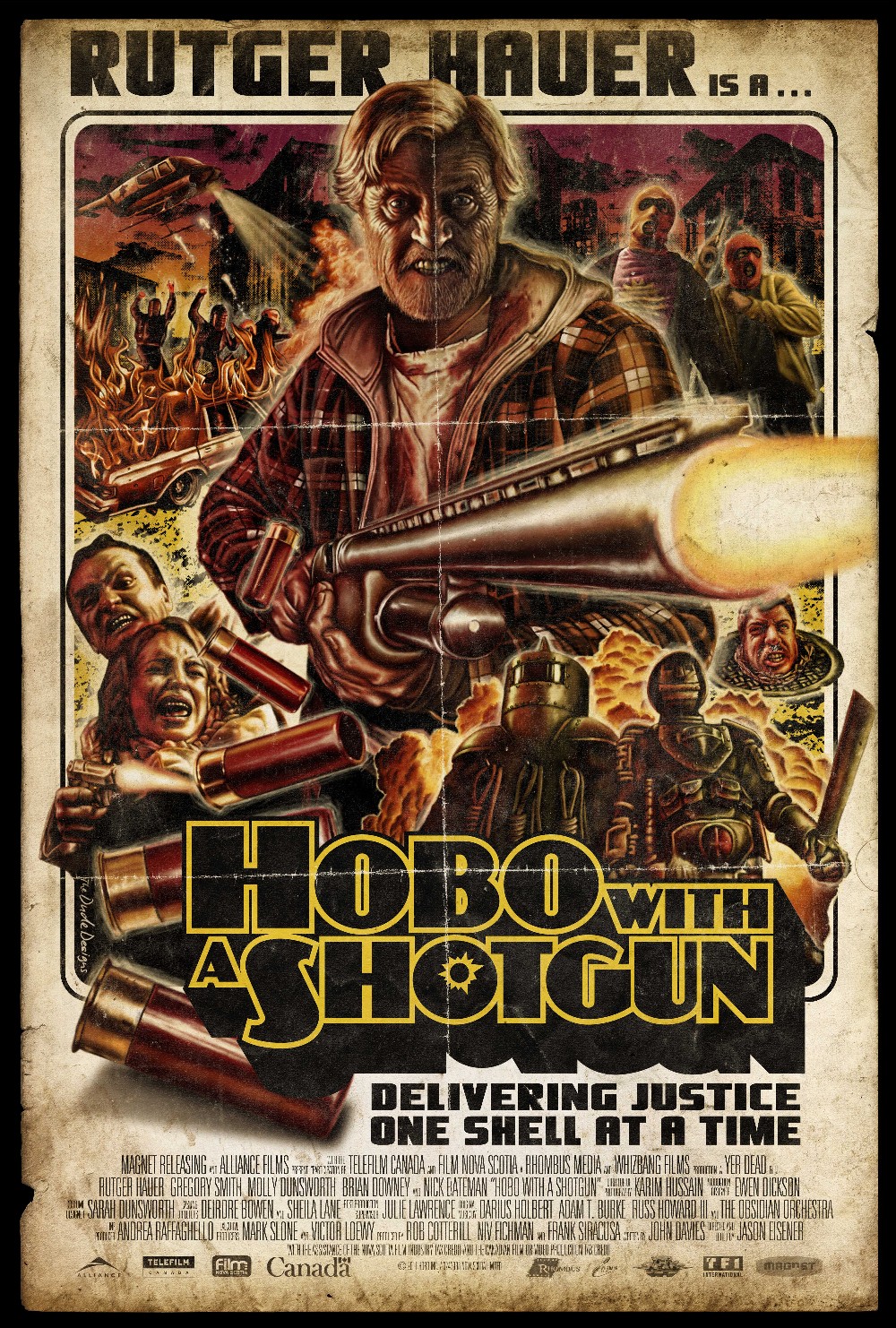 (Click the image for a larger view)
I have very little to say about this, except that it is quite possibly the coolest movie poster of all time. Who'd have thought that a phony movie trailer (the only one not made by a professional filmmaker) that aired before a box office flop four years ago would somehow become a real movie with a real star and a really awesome poster?
Hobo With A Shotgun comes out sometime in 2011.