(Click the image for a larger view)
Seems like the internet is just flooding with superhero movie news – appropriate, considering all the superhero coverage that's been going on here in the Back Row! Here we have three photos from the upcoming Matthew Vaughn-directed X-Men: First Class, the prequel to the X-Men franchise that sees a young Professor X (played by James McAvoy) and a young Magneto (played by Michael Fassbender) found Xavier's Academy for Gifted Youngsters – a.k.a. the X-Men mansion. These pics don't show much of the movie, but you at least get a glimpse of the cast in costume. I've gotta say, I was a bit skeptical as to whether or not Michael Fassbender and James McAvoy would suit the roles played so perfectly by Ian McKellan and Patrick Stewart, but after seeing these shots, I'm actually looking forward to seeing what Fassbender and McAvoy bring to the table.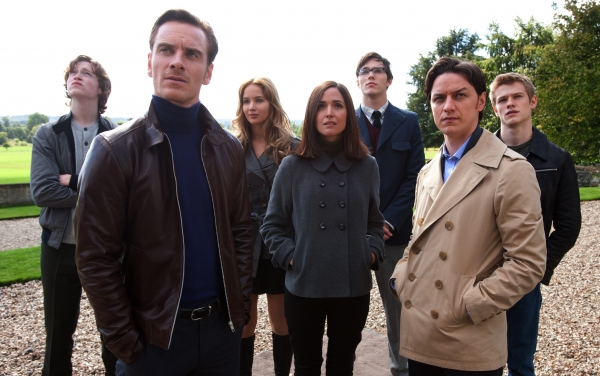 More photos under the cut!