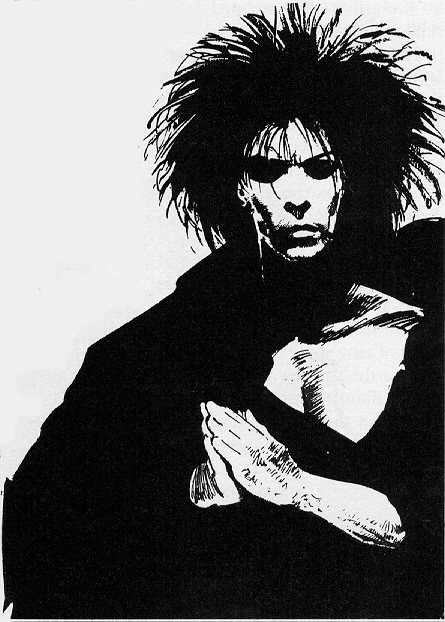 Here's a piece of news that I find so underwhelming, I was seriously debating not posting it at all. Last September, I reported that there was a TV series in the works that was going to attempt to adapt Neil Gaiman's Sandman series of graphic novels. The series was going to be produced under the WBTV label and headed by Supernatural creator Eric Kripke. Well, the Hollywood Reporter caught up with Kripke at a recent red carpet event and asked about the Sandman series, and Kripke had this to say:
"[The Sandman] just didn't quite happen this season through nobody's fault, and hopefully we can do it again in the future."
So there it is. Another Neil Gaiman screen adaptation that fell through. It's too bad, but ultimately, it's probably for the best. Y'know I….wait, what? DC Entertainment CEO Geoff Johns tweeted to say that it's still alive?
Correction to world: The Sandman is AWAKE! Psyched to be working with @neilhimself on developing one of the greatest series ever!
Ummm…okay. I guess we're right back where we started! There may yet be a Sandman TV series, which might be good, and will possibly see the light of day. The Back Row: bringing you the most definitive answers in the world of entertainment.