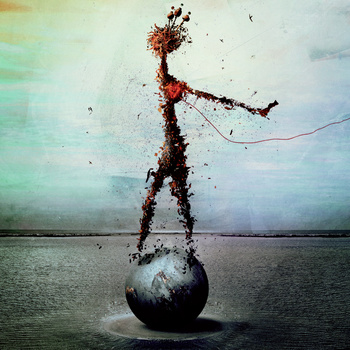 So, about five years ago I had a favourite band. They were called Unexpect. I went to every show they put on in Ottawa from the day I heard about them, listened to their 2006 album "In A Flesh Aquarium" pretty much every day for 2 years, and still many more times after those 2 years. I took every opportunity to hang out with band members at the shows, bought t-shirts, bought their first CD (self-released, to my astonishment), and when I was in a jam to get an interview for my high school co-op program, I did it with Syriak, one of their 3(!) vocalists (also one of their 2 guitarists). And then…
Nothing. The last show I went to (perhaps as long as a year and a half ago), I was told how their album was pretty much ready to go, but there had been some kind of falling out with their label (The End Records, a label which started out with incredible promise, but then shifted their eyes towards less extreme avant garde music). To be honest, over the following year, I kind of lost hope. But then they released a new track, called Orange Vigilantes, which was about an army of mechanized pumpkins revolting against humanity. And I thought, "maybe this will be worth the wait." I even preordered the new album.
The album, "Fables Of The Sleepless Empire", dropped today. Since I preordered, I even got a free digital copy with lyrics and art via email. Since midnight, I have listened to it four times. To say that it was worth the wait is a terrible understatement.
But this should all be put in a review, which hopefully I will be posting in the near future. In the meantime, YOU can listen to it for yourself, streaming at http://unexpect.bandcamp.com/album/fables-of-the-sleepless-empire!
The album doesn't even have a proper distributor yet, as the band has had to self-release this album much like their debut. If you like the album, help them out! I cannot stress enough how worthwhile this would be – just to get the lyrics in your hands.