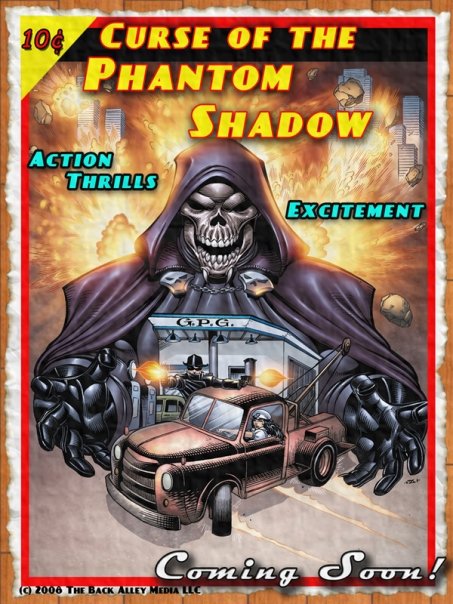 The year is 1948 and the United States has a new enemy, The Phantom Shadow. This dark figure has diabolical plans for captured scientist, Dr. Hammond, and his War Department weapons of mass destruction. Upon the Phantom Shadow launching a treacherous missile attack on key locations in the United States, the government takes action.
There is only one man to call, Agent 236, an elite government agent. Agent 236 has been dispatched to launch a rescue.
Along the way, Agent 236 is befriended by a spunky, sarcastic, gas station attendant who just happens to have pinup girl good looks. She also just happens to be looking for a little action,and excitement. Luckily, Agent 236 is the man of her dreams. Agent 236 puts the station attendant and her tow truck into service in pursuit of the Phantom Shadow.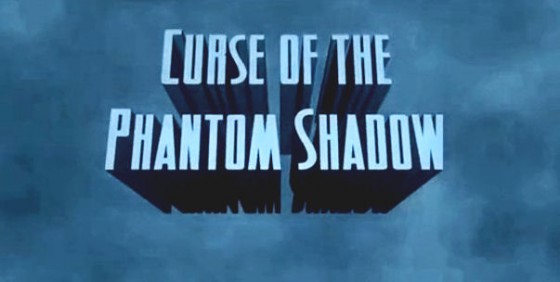 Curse of the Phantom Shadow is a 24-minute short from filmmaker Mark Ross that pays homage to the pulp novels, radio shows, and Republic serials of yesteryear! Unfortunately, the word "short" also refers to the budget of Ross & Co.'s little gem, so they've started up a Kickstarter campaign in order to raise the final funds needed to finish their baby. Click here to visit their Kickstarter page and throw a few bucks their way! Because if you don't, Agent 236 might never catch….THE PHANTOM SHADOW!!!