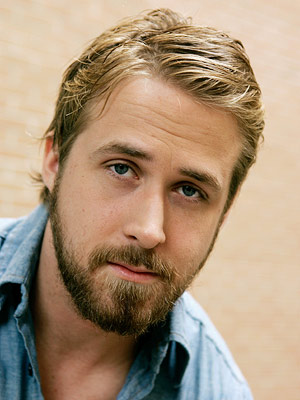 Hey, girl. It's Baby Goose's birthday, and you know what that means: no matter what I write in this little bio, all you're going to be thinking is "Hey, girl." Seriously, the Fuck Yeah! Ryan Gosling meme is a weird little mindworm.
Ryan Gosling hails from a place not all that far from TBR's hometown – London, Ontario – and has been acting since a very early age, appearing on TV shows like The Mickey Mouse Club, Are You Afraid of the Dark?, Goosebumps, Road to Avonlea and Ready or Not. He says that he had no friends during elementary school, and was homeschooled after being diagnosed with ADHD. He dropped out of high school at 17 to focus on his acting, and developed an idiosyncratic accent: "As a kid I thought having a Canadian accent didn't sound tough. I thought guys should sound like Marlon Brando. So now I have a phony accent that I can't shake, so it's not phony anymore."
He won loads of acclaim after his role as a fanatic Neo-Nazi in The Believer, after which he began making a name for himself in indie movies like Half Nelson (which got him an Academy Award nomination), Lars and the Real Girl, and Blue Valentine. He starred in the sleeper hit The Notebook, which nabbed him loads of acclaim, and this year alone has starred in Crazy, Stupid Love, Drive and Ides of March. But guess what? When I look at his picture, all I can think is "Hey, girl."
Baby Goose turns 31 today.