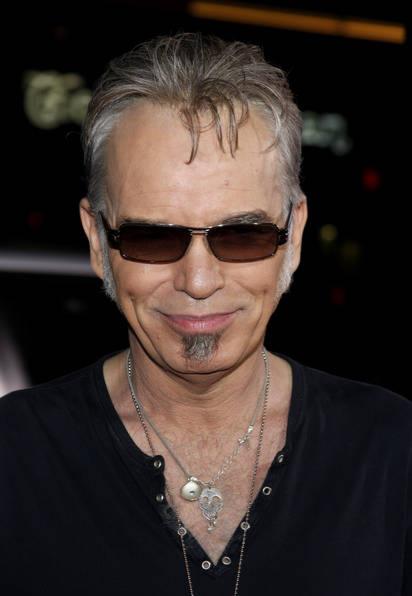 Billy Bob Thornton has had a really interesting career, and it all started when he was an aspiring young actor working as a waiter in Los Angeles. He once served director/screenwriter Billy Wilder, who advised Thornton to try his hand at screenwriting as well as acting. As Thornton performed small roles in the late 1980s, appearing in such films as South of Reno and Going Overboard, he took Wilder's advice and wrote the screenplay for the movie that would earn him great acclaim. That movie was Chopper Chicks in Zombietown.
I'm kidding, of course. That movie was Sling Blade. Thornton had already directed a short film version of the feature length movie, but it was the feature length version that earned Thornton a Best Actor Oscar nomination as well as an Oscar for Best Adapted Screenplay. To this day, I think of Sling Blade's Karl Childers as Thornton's best role.
Other famous Billy Bob Thornton movies include Primary Colors, Armageddon, A Simple Plan, Pushing Tin, Bandits, Monster's Ball, Love Actually, The Man Who Wasn't There, and Bad Santa. Nowadays Billy Bob is more known for his Bad Santa-like cynical comedy characters, which is pretty interesting considering it was a very serious role in Sling Blade that made him famous. And, of course, it wouldn't be a Billy Bob birthday bio if I didn't mention his time married to Angelina Jolie when the duo would wear vials of each others' blood around their necks as symbols of affection. Billy Bob Thornton turns 57 today.