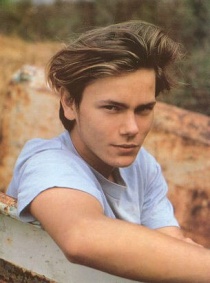 River Phoenix was on the fast track to stardom after he began acting on television when he was ten years old on the TV series Fantasy with his sister Rain. The eldest of the Phoenix family actor siblings (along with Joaquin and Summer), River played numerous roles throughout the 1980s, with appearances on TV shows such as Seven Brides for Seven Brothers, ABC Afterschool Specials, It's Your Move, Hotel, and Family Ties.
He also began acting in many poplar movies starting with Joe Dante's film Explorers in 1985. Other notable film roles played by River Phoenix include Chris Chambers in Stand by Me, Charlie Fox in The Mosquito Coast, Carl Arbogast in Sneakers, and Young Indy in Indiana Jones and the Last Crusade.
River Phoenix's public image was very straight-laced, so it came as a surprised to everyone when he died of a drug overdose outside Johnny Depp's night club The Viper Room. He was 23, and although he didn't have many credits to his name, he last left an acting legacy behind him that is well known to all us children of the 80s.