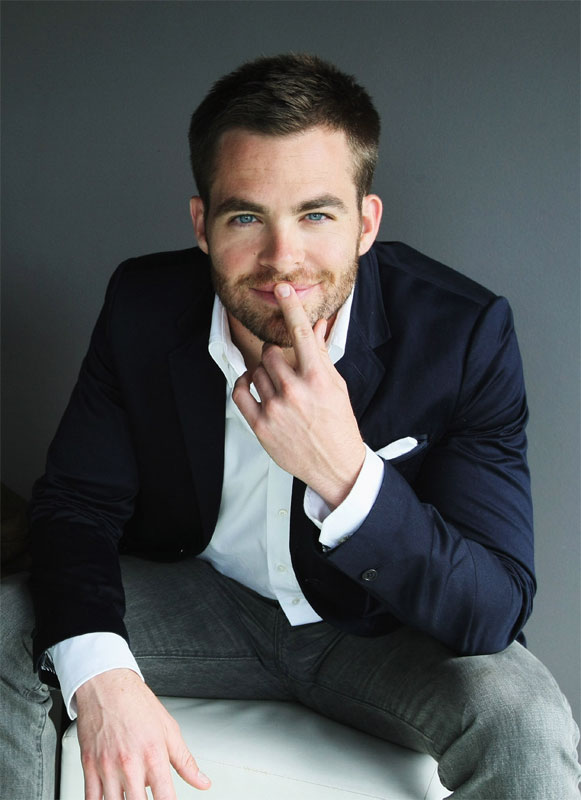 Ladies and gentlemen, you're looking at the face of a soon-to-be superstar. Chris Pine has been acting professionally since 2003, when, following his studies at the American Conservatory Theater in San Francisco, he landed a role on the TV series ER. He also had small parts on episodes of The Guardian and CSI: Miami, and he made his film debut in 2004's The Princess Diaries 2: Royal Engagement.
Since then, Pine has appeared on TV shows such as Six Feet Under and American Dreams, and in films including Smokin' Aces, Bottle Shock, Carriers, Unstoppable, This Means War…and, of course, Star Trek.
As the new face of Captain Kirk, you can bet that Pine's career is primed for a massive boost when that film's sequel comes out. He also set to be the new Jack Ryan in an upcoming film of the same name! Chris Pine turns 33 today.