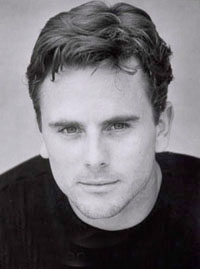 I've always known Charles "Chip" Esten from his improv comedy on Whose Line Is It Anyway, but as it turns out, Chip is a really prolific performer who's done loads of work on TV and even in some movies where you wouldn't expect to see an improv comedian! After playing bit parts on the TV series On the Television and being featured as a contenstant on the game show Scrabble, Chip was offered a job on the UK series of Whose Line Is It Anyway, which made him a pretty big improv comedy star. He continued his improv work on the US series of Whose Line Is It Anyway, as well as in the short-lived Green Screen Show and on Drew Carey's Improv-A-Ganza. You can't deny this guy is talented when you see him perform on Whose Line, and it's no mystery why Esten's improv work is still his best known.
http://www.youtube.com/watch?v=mPQdSuuKHPw
Aside from improv, Esten has also been featured on a wide variety of TV shows, including Cheers, Star Trek: The Next Generation, Murphy Brown, Star Trek: Voyager, Diagnosis Murder, JAG, The Brian Benben Show, Party of Five, Dragnet, NYPD Blue, Cold Case, The Office, ER, The Mentalist, Big Love, Wilfred, and Nashville. He's also played parts in movies including The Postman, 61*, Save It for Later, Thirteen Days, and Swing Vote. Chip Esten turns 47 today.