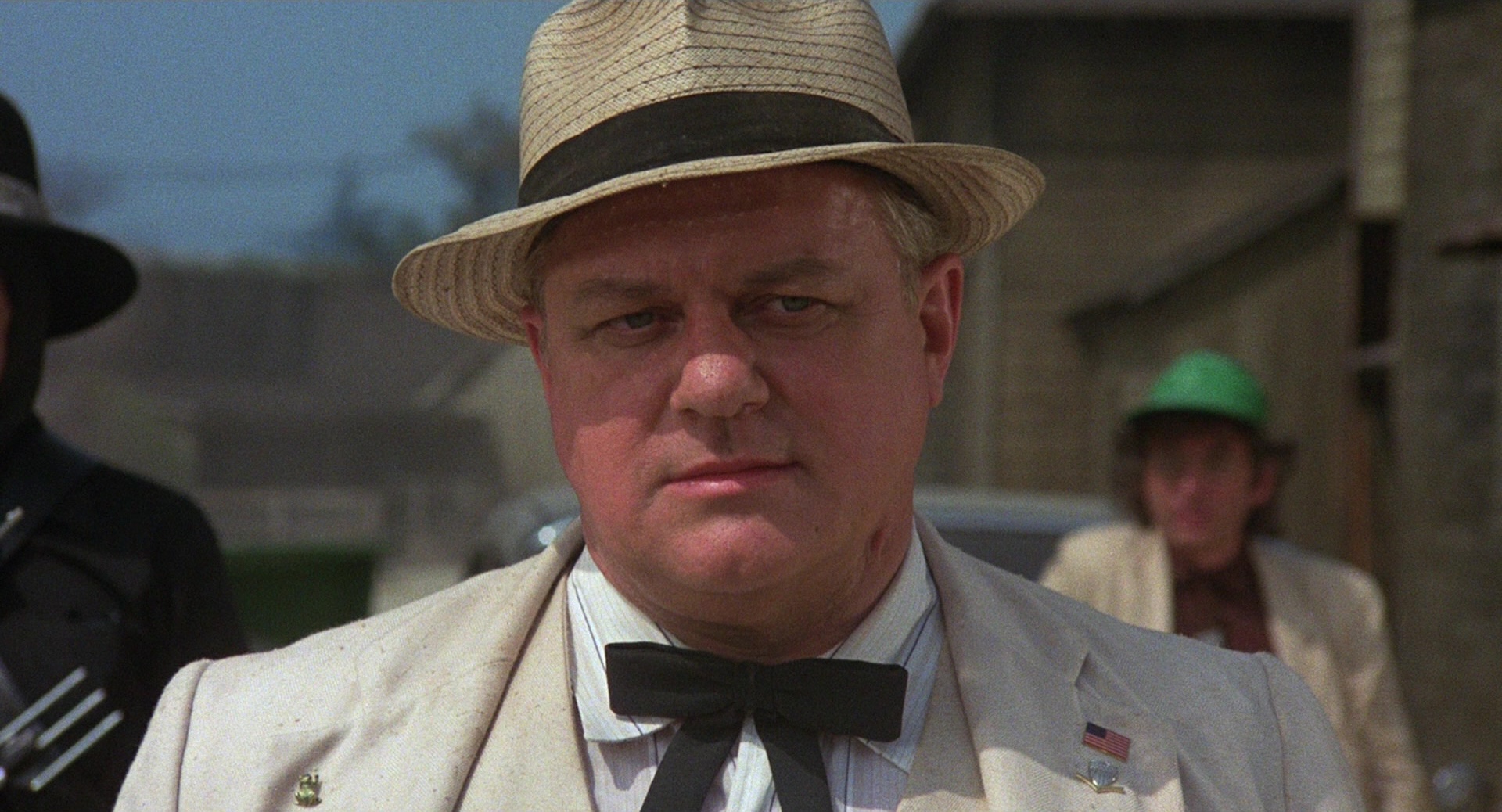 Sadly, Christmas Eve this year was marred by the death of one of cinema's all-time greatest character actors when Charles Durning passed away of natural causes on December 24, 2012 at the age of 89. Before he broke into acting, Mr. Durning had already lead one hell of a life as he was wounded multiple times while serving in the military during World War II and proved himself to be true American hero by earning the Silver Star and three Purple Heart medals. After the war, Durning started his acting career on the New York stage and eventually built himself one hell of a filmography, which consisted of over 200 film and television credits. Like many others of my generation, my first exposure to Charles Durning was his role as the villainous frog leg restaurant magnate Doc Hopper in The Muppet Movie.
http://www.youtube.com/watch?v=L5EdQEQ-Uw0
Durning's breakthrough performance was probably his role as the corrupt Lt. Snyder in The Sting, and he would soon become one of Hollywood's most reliable and entertaining character actors. Some of his other memorable films included Dog Day Afternoon, Tootsie, North Dallas Forty, Sharky's Machine, Dick Tracy, The Hudsucker Proxy and O Brother, Where Art Thou?. In the mid-eighties, he managed to garner two consecutive Academy Award nominations for his supporting roles in The Best Little Whorehouse in Texas and To Be or Not to Be. Durning pretty much never stopped working until the end of his life as he had a recurring role as Denis Leary's father on Rescue Me, and did some hilarious voice work as Peter Griffin's permanently angry father on Family Guy. In fact, I can think of very few actors who did a better job at acting pissed off and yelling at people than Charles Durning. R.I.P., you will be missed.
http://www.youtube.com/watch?v=CSc2-J9M8EA