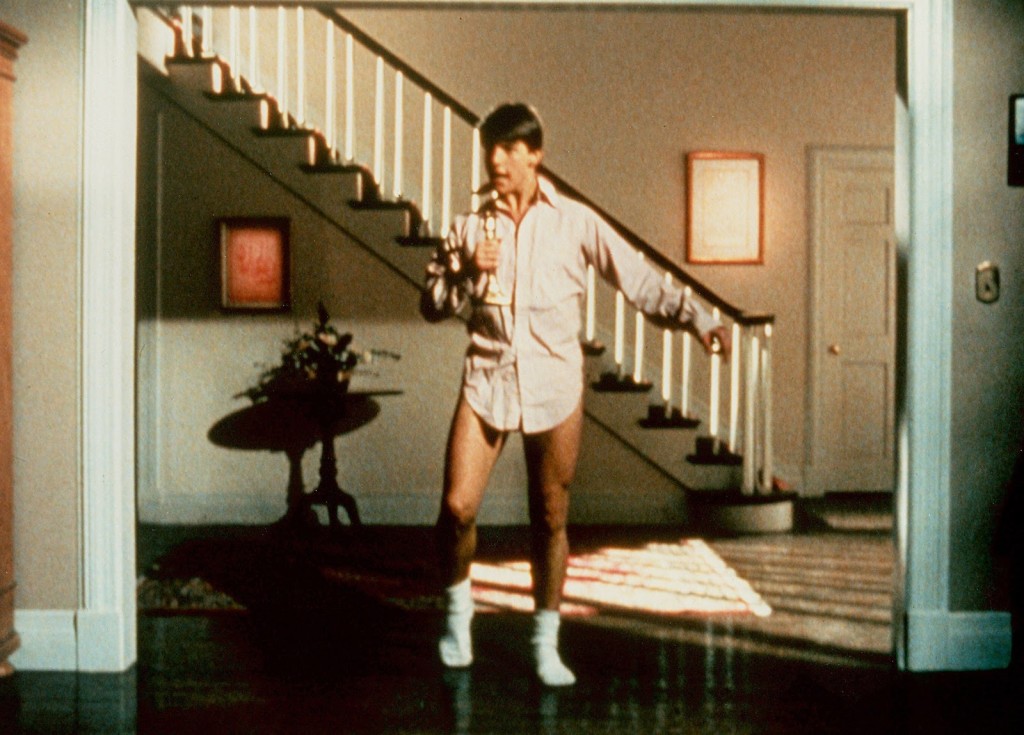 Some songs instantly conjure up the image of the movies they're featured in. These songs aren't necessarily theme songs composed specifically for films but due to their popularity and close affiliation, they've become forever linked to these films. Lay back on the analysis couch, here are a few samples of musical free-association Rorschach test…
Tiptoe Through the Tulips – Insidious (2011)
One of the latest versions of this Pavlovian trend, it was recorded in 1929 by Al Dubin and Joe Burke. However the rendition that everyone recalls is the warbling 1968 take by eccentric extraordinaire Tiny Tim. It's a fairly innocuous, whimsical song that reeks of mischief until it was juxtaposed against a ghostly child scampering around the house in Insidious. Suddenly it became a chilling precursor to paranormal activities.
I'm Into Something Good – The Naked Gun (1988)
Peter Noone, the frontman for Herman's Hermits, crooned this sanguine song that transports the listener into a state of levity. It's so effervescent and lighthearted that it almost topples into a self-parody of bliss. Therefore, it's the perfect accompaniment for a slice-of-life montage between the bumbling detective Drebin and his new beau.
Old Time Rock and Roll – Risky Business (1983)
As soon as the piano intro begins, the image of Tom Cruise sliding into the frame emblazons itself into your memory. The smoky vocals and the golden-age nostalgia for songs of the pasts makes it a superb adjunct to Cruise's character who is rebellious against the expectations of his parents to attend college. I'm sure Bob Seger never could've anticipated that his 1979 single would be the anthem for a sex-starved teenager to lip-synch to.