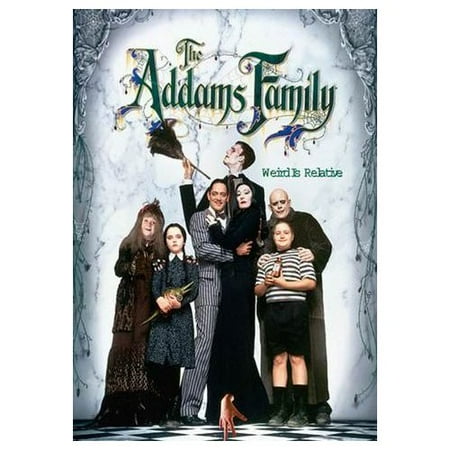 With the toothless animated film in the theaters right now, I thought it would only be appropriate to peer back into the live-action Addams Family duology. Firstly impressions from the beginning is how darkly hilarious the film pushes the envelope (the opening gag is the gothic family pouring boiling liquid onto cheerfully jolly Christmas carolers) and how instantly unforgettable Marc Shaiman's tango-infused music is.
From there, Barry Sonnenfeld who was an innovative cinematographer for the Coen brethren until then, blazes the screen with his droll delivery and outré style. The camera heedlessly zooms during Gomez's (Raul Julia) jousting sessions and Wednesday's (Christina Ricci) archery practice.
The plotline around mother-son loan sharks and an acrimonious attorney who are greedily predatory for the lineage's fortune, is toppled by a myriad of credibility-straining contrivances such as the happenstance that Gordon bears an uncanny resemblance to Uncle Fester who was marooned at sea. The fashion in which these stories intertwine is quite far-fetched.
The script's nictitating zingers are the saving graces to the undercooked synopsis (upon perusing through Fester's suitcase, Morticia (Angelica Huston) admires "cyanide? Fester…as if we'd run out."). The bonhomie of the cast is another bonus as they are all uniformly ghoulishly spotless. Julia channels Rudolph Valentino's Latin lover romanticism and Lloyd is perfectly ungainly as Fester. Lloyd hunches his back like Richard the III and each line is almost strangulated from his larynges.
If anyone is slightly incompatible, it's Judith Malina as Grandma Addams but she was subsequently recast with the superlative choice of Carol Kane in the funnier, less rudderless sequel Addams Family Values. One area of pathos that is mordantly heartfelt is the gradual rekindling of Fester's pre-Bermuda Triangle memories via home movies, his kinship with Gomez and a manual of flesh diseases with his niece and nephew.