'You Should Have Left' is a byzantine, paranormal thriller which is also a scalpel-sharp Tinseltown satire (e.g. The rhetoric of a "closed set" is verboten to non- industry outsiders like Susanna's (Amanda Seyfried) scandal-embroiled husband Theo Conroy (Kevin Bacon) but not the latte delivery boy).

Exceptionally for a supernatural chiller with ombres chinoises, David Koepp glistens the May-December romance between Theo and Susanna with a beguiling afterglow and strangely, the sentient hallway light goosebumps etiolate in comparison to the self-help guru sessions.
Much to the viewers' chagrin, the Bacon-in-an-Augean-handyman-outfit premonitions, a near car collision in Wales and a child-in-peril nightmare with Ella (Avery Essex) are routinely manipulative for traditionally blanched jump scares. However, Koepp is mischievously reluctant about the staple of the cabinet-mirror-in-the- bathroom gag.

Along with Seyfried, Bacon's rapport with Essex is irresistibly cherubic such as his hastened answer to her quintessential question as to "why do people have to die?" and when she tenderly fondles her "papa's" hand after eavesdropping on his melancholia.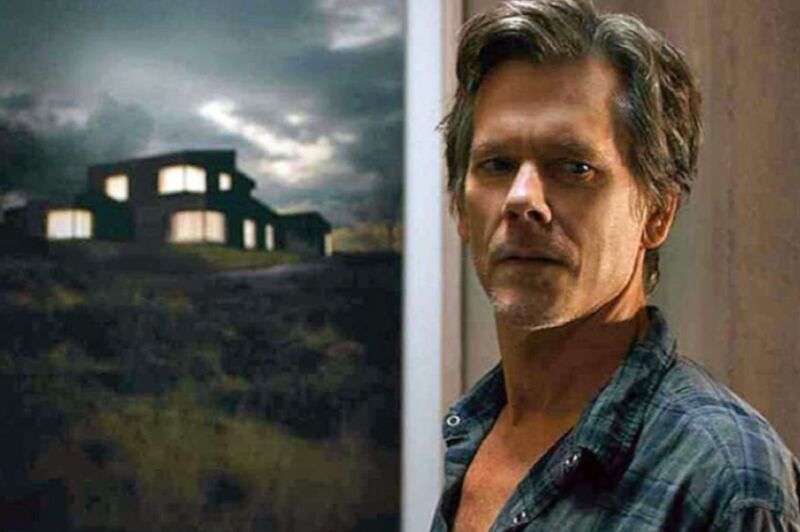 The inside-baseball storyline around Theo's prior wife's bathtub drowning is a tabloid-fodder version of Natalie Wood and William Shatner's sensationalized tragedian histories. While this 'Stir of Echoes' reunion isn't as galvanizing, the domestic melodrama is quite strong.