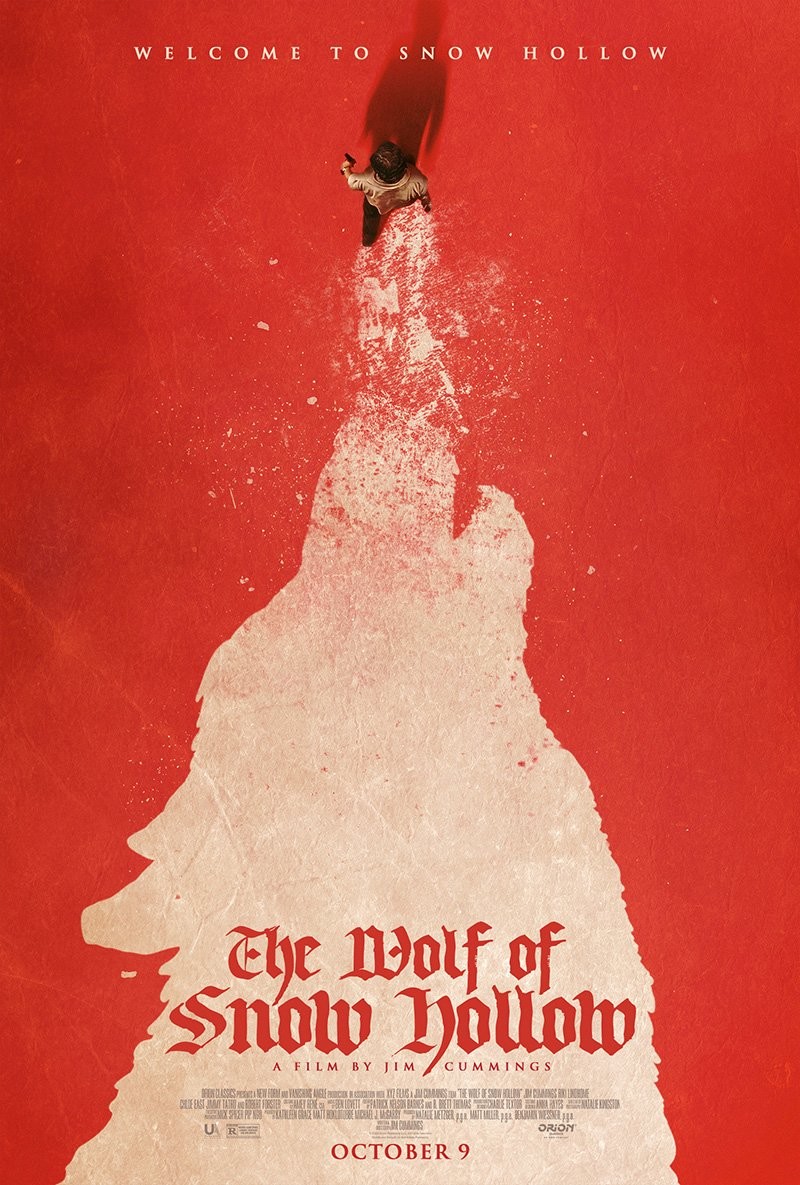 'The Wolf of Snow Hollow' is an enjoyably blithe horror-comedy hybrid for Jim Cummings' trifecta of headliner, writer and director and beyond that, it is a bittersweet epitaph for Robert Forster whose gravitas stratify this lycanthrope tale to snowbound film noir on the wavelength of Coen Brothers ("You feel like you're having a heart attack? Right now?" "Nah, since August.").
For connoisseurs of the werewolf subgenre, the litmus test is the tenable efficacy of the transmogrification effects and the creature itself. In that respect, the lupine menace is a wooly, bipedal victory for suitimation. Unfortunately, its appearances are unconscionably scant.

With pulchritudinous shots of the full moon, Cummings engraves a brooding aura before the slice-and-dice escapades. Cummings is naturalistically deadpan and occasionally splenetic as Officer John Marshall. His quarrelsome behavior at a forensic crime scene is an example of his folksy sensibility.

The quixotical murder-in-a-small-town singularity is a mainstay of the Coens since 'Blood Simple' and Cummings is at the tangential in-jokes of the ski-resort municipality. Surprisingly, all the victims' peripheral backstories are juicy such as a politically correct couple on the precipice of a betrothal and a jilted slopes instructor.

Although he is mostly ambidextrous, Cummings doesn't always titrate the recipe between yuk-yuks and teeth-chattering terror precisely such as a postmortem interview with survivor PJ Palfrey (Jimmy Tatro), but, at a lean 83 minutes, the asymmetry is hardly an impediment.