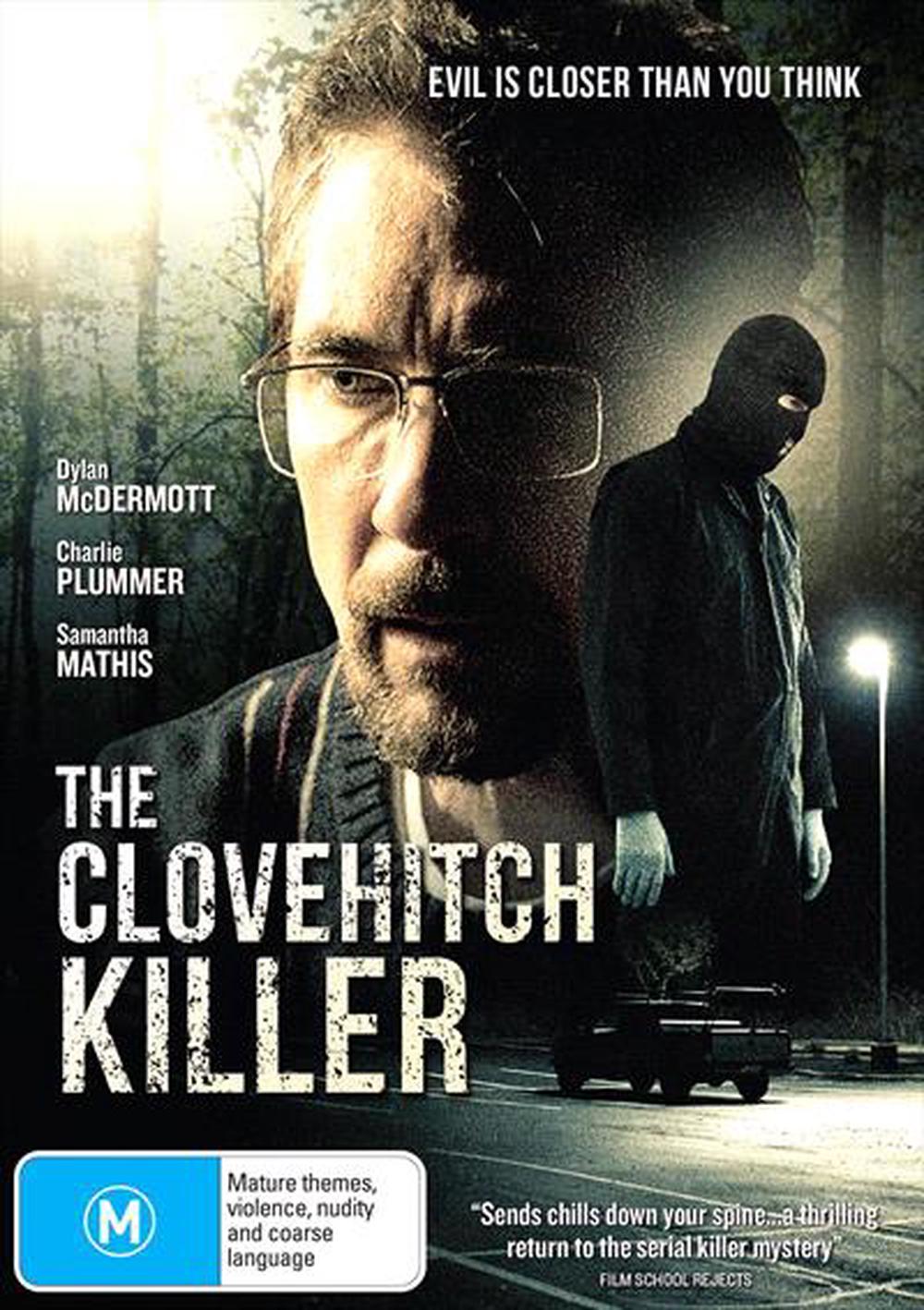 Duncan Skiles' 2018 "killer thriller" The Clovehitch Killer is a real pearl on Netflix, a fantastic find that was recommended via one of Stephen King's Tweets (he also gave it a glowing review). It's based on the crimes of the BTK Killer (Dennis Rader), a serial killer who would break into homes and then bind and torture and kill (hence the name) whole families. He disappeared into the guise of dedicated suburban family father for decades before being uncovered. While the serial killer tropes and stories have been seemingly milked to death, this film takes the frightening idea of the potential serial killer father and asks the question, "What if your father was in fact a serial killer?," and I think it ultimately succeeds in breathing new life into the serial killer story and offering fresh perspectives and questions. And there are plot twists and red herrings galore, particularly how the serial killer manipulates everyone around him, and the audience is also manipulated by their psychopathy and total lack of empathy (we also believe the lies and question our own intentions and antics).
The story is told from the POV of teen Tyler Burnside (Charlie Plummer), who lives with his devout Christian family somewhere in the Bible belt and whose father is scout team leader and an involved and cherished member of the community. When he discovers weird bondage photos in his father's truck, he starts to question who his father really is, and the film gradually reveals increasing evidence that he may actually be the Clovehitch Killer who has been butchering women throughout the years, although there is ambiguity as to whether it is really him. Tyler's revelations are met with backlash and ostracization from the Christian community, particularly his Christian "friends" and love interests, who are quite shallow and judgemental despite their seemingly Christian upbringing (they see him as a BDSM fetishist and thus a pervert within their conservative mindset), which is perhaps an indictment of conservative Christian followers in these small suburban communities in general. The POV is effective in building suspense, particularly since the findings and clues are revelations for both Tyler and the viewer, and the limitlessness to the serial killer's depravity through these reveals is particularly shocking. As a viewer, I think we are endlessly drawn to this idea of social deviation, the idea that someone could be so detached from human feeling and emotion for another human being, especially within the parameters of our mundane suburban lives, and this really draws us in.
Tyler's vegetative uncle Rudy is blamed for the crime, but one wonders if perhaps he was put into that state to be culpable for the crimes. Again, that ambiguity is employed to create tension. Tyler is joined by Kassi (Madisen Beaty, who notably played one of the Manson girls in Once Upon a Time in Hollywood – now that I think about it, most of the actresses who play Manson girls in that film [see also Sydney Sweeney, Maya Hawke, Dakota Fanning, Samantha Robinson, etc.] are smoking hot and are all really famous now!), a sexy neighbour who is also super interested in serial killers (and has read all of the case files!). They naturally team up to find out whodunnit, and the horror of discovery (or what they will discover, or what if they're caught) lingers with us, and well as Tyler's moral confusion (should I do the right thing? What is the right thing to do? Protect my family or tell the truth?). Tyler's father Don (Dylan McDermott, The Perks of Being a Wallflower) is excellent as the possible serial killer, and the likeness between him and Rader is uncanny. I really enjoyed seeing Samantha Mathis (Broken Arrow, Pump Up the Volume, Ferngully, and also River Phoenix's last girlfriend) as Tyler's mother as well, although I didn't recognize her at first. I shouldn't ramble on too much longer for fear of spoiling too much, but The Clovehitch Killer is a great little thriller/horror movie on Netflix, and I encourage everyone to watch it.