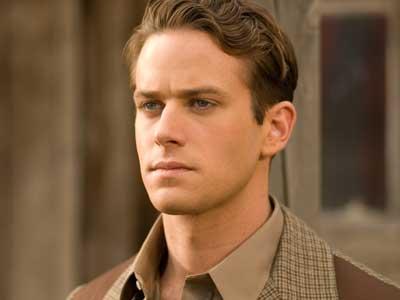 Armie Hammer is another young star on the rise, having had a huge career breakthrough with his star-making performances as the Winklevoss twins in David Fincher's The Social Network.
Prior to The Social Network, Hammer had dropped out of high school to pursue acting, and his first television role was a background part on an episode of Arrested Development. He continued to play small roles on TV shows like Veronica Mars, Desperate Housewives, Gossip Girl and Reaper, and in films such as Flicka, Blackout and Billy: The Early Years.
Since The Social Network thrust him into the limelight, Hammer has appeared in prominent roles in both J. Edgar and Mirror Mirror, and is set to play the title role in Disney's upcoming adaptation of The Lone Ranger with Johnny Depp. Armie Hammer turns 26 today.